Phillips Scientific Inc. is one of only a handful of companies in the world capable of producing ultra-thin ePTFE (or "expanded" PTFE) membrane straight from raw resin.
Our arsenal of ePTFE processing machinery takes raw material in the form of a fine powder PTFE and converts it into ePTFE membrane, which in turn is converted into medical device subcomponents such as ePTFE biaxial tubing, ePTFE thread, laminations of ePTFE to PP, TPU & Silicone, and ePTFE encapsulations of nitinol, titanium and stainless steel stents and foils.
We also produce industrial products such as expanded PTFE Joint Sealant and PTFE Packing materials.
Patented High Strength ePTFE Tubing and Membrane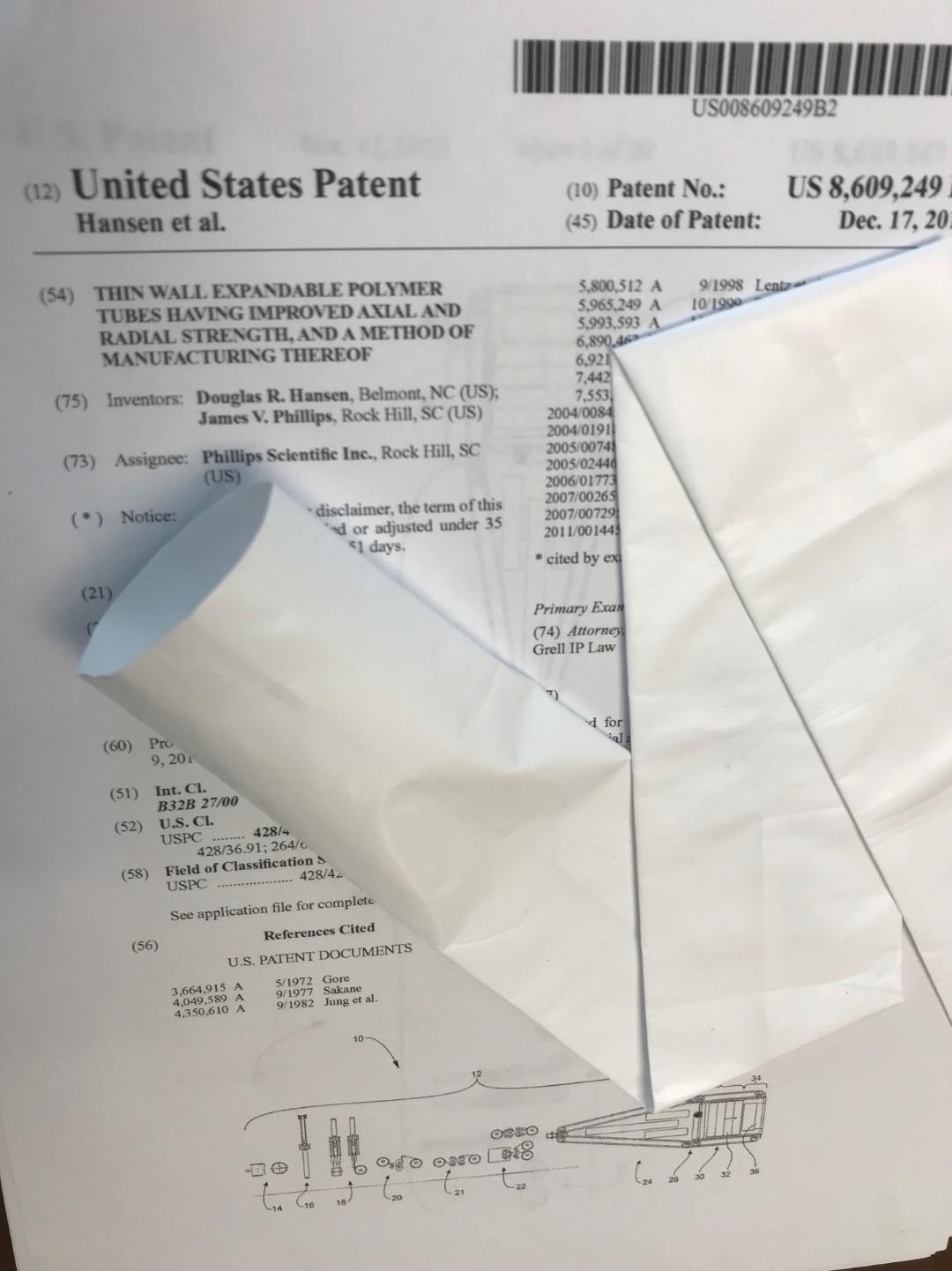 https://www.google.com/patents/US8609249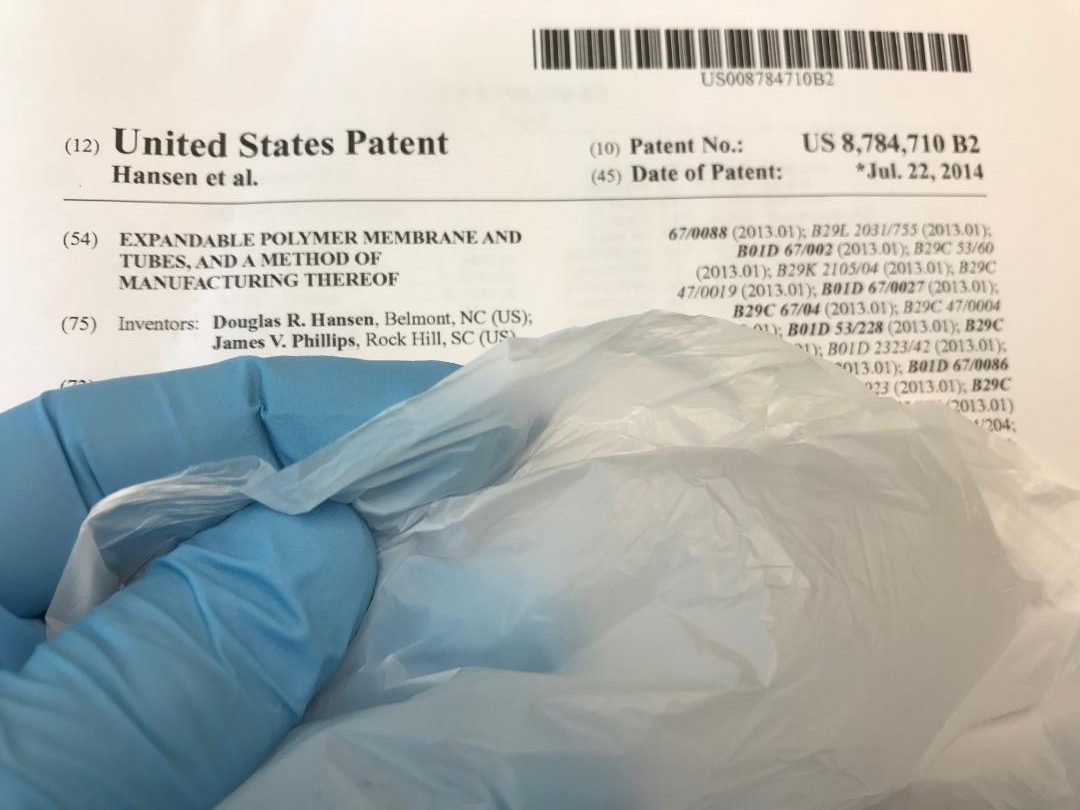 https://www.google.com/patents/US8784710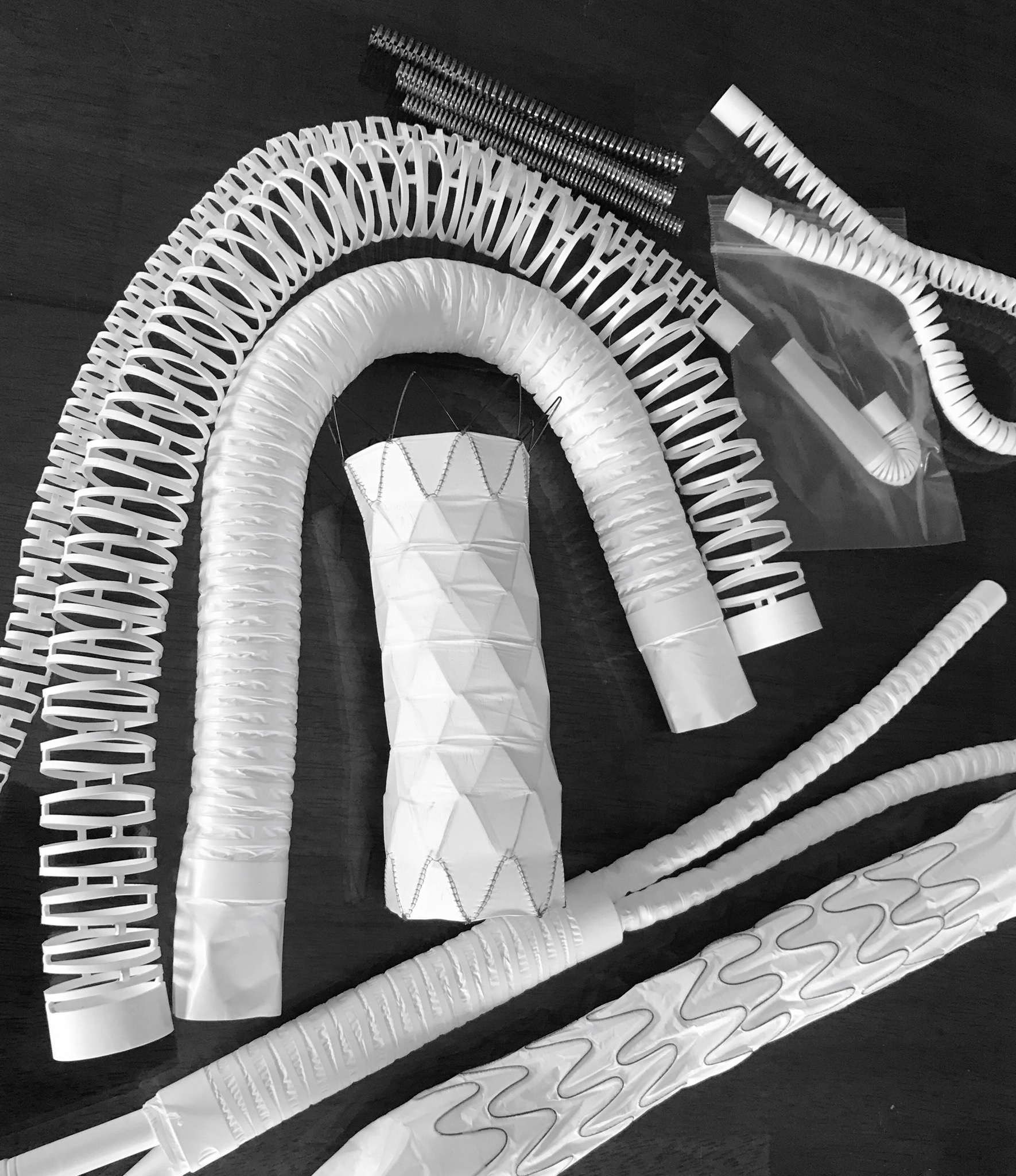 Phillips offers ePTFE encapsulation and prototyping services. Nitinol, Stainless Steel and densified ePTFE wire or laser cut stents and reinforcements can be encapsulated with thin ePTFE membrane and tubing to form flexible, high strength devices.