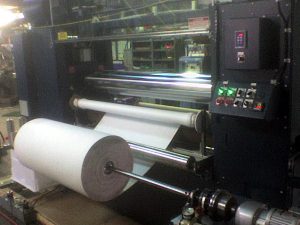 For over twenty five years, Phillips Scientific has been engaged in the R&D and Production nof expanded PTFE (ePTFE) products, production systems, and devices. Beginning with the manufacture of machinery and tooling necessary to produce ePTFE Joint Sealant, tubing and membrane, we gradually entered the market itself.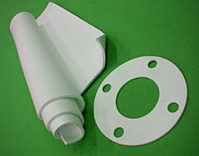 We have since expanded into other areas such as membrane manufacturing, thread, thin walled tubing, lamination, and more. We continue to strive to expand our product line, and are always engaged in the creation of applications of ePTFE. Many of these will not reach the market, but we believe that continued experimentation leads to progress and innovation. In addition to the development of our own products, we are willing to collaborate with other companies looking to use ePTFE's unique properties in their own products.
The original facilities are located in Rock Hill, South Carolina. There are now two other facilities as well, one was recently set up in Clover, SC to facilitate R&D and production of medical subcomponents. The other facility is located in Gastonia, North Carolina and intended for future expansion.
Intellectual Property
When you work with Phillips Scientific you are able to leverage our many years of experience working with ePTFE. We know the ePTFE process and processing equipment inside out – we started out as machine builders in the PTFE industry. A couple of issued PATENTS are shown below! ePTFE PATENT US8609249 and US8784710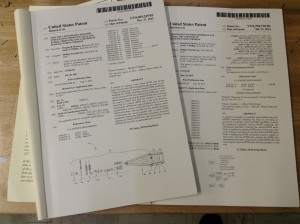 CNC Machine Shop
In-house CNC Machine shop enables fast turnaround of custom tooling for paste extrusion, mandrels and molds for custom formed ePTFE tube profiles. We also have an additional four manual lathes, as well as a manual mill. This allows us to create parts specifically design for our own needs and to face any unforeseen problems that arise quickly and efficiently.
Colorado BioBubble Clean Room
The newly installed BioBubble Clean Room has three Hepa Filter units to help keep out dust.
ePTFE Development
Phillips Scientific offers trial run and development services charged per prototype part, a per day rate or for a fixed price. If you need a specific tube, membrane or lamination we first try to establish a baseline with a similar product previously made. Then trial runs are performed to produce product closer to your specifications. If the production of the product must be done in-house by your company we can demonstrate the process and produce the necessary machinery & tooling and perform system integration as required.